Man, this kit it a LONG time coming! Seriously! I finished this kit forever ago, like right after Rainbow Bright! But I had so much going on, it just kept getting pushed back. Finally, I have it in the stores for you all! It's called Sweetest Thing and it's my version of a baby kit! In fact, I have had this done for so long, that I have 2 freebies to go with this kit and completely forgot to upload them! So be on the lookout for them later this week! First off I have some CT LO to show you. My CT did a perfect job of showing just how versatile this kit really is, for boys or girls!
Juli~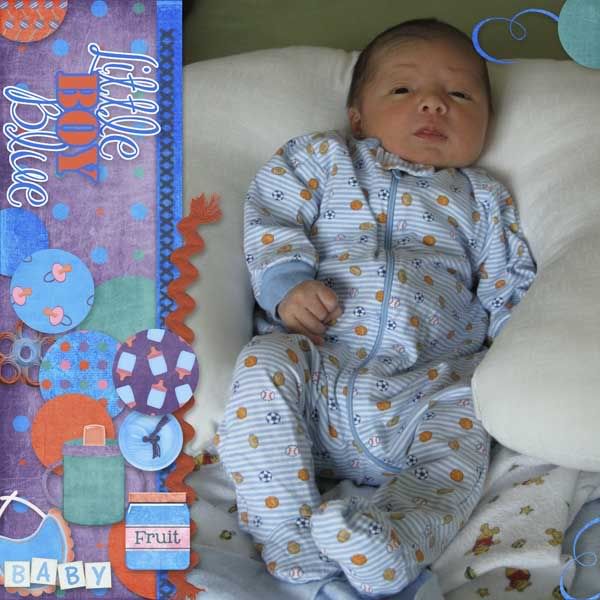 Kathy~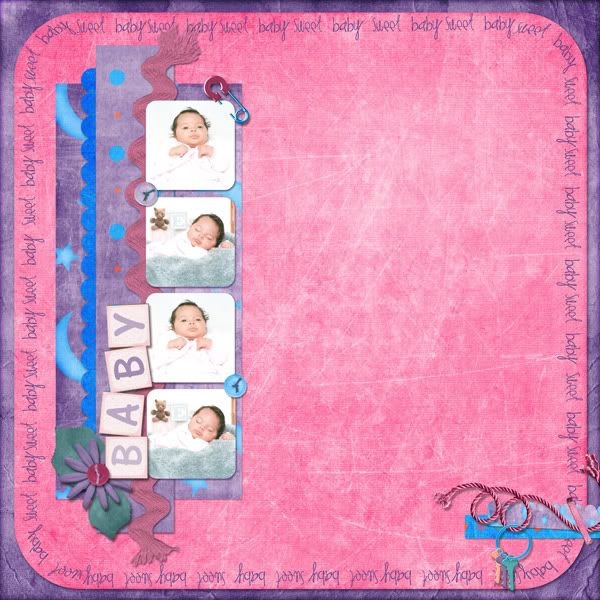 Manda~
Christie~
Kim~
And me~
Here is the kit entirely, see, lots of baby specific things in there! Perfect for boys or girls! There are 16 Papers and 50 elements! You will love this one! You can get it at
Gingerscraps
or
The Studio.
It's on sale too! So hurry up and snag it!
After seeing all this baby stuff, I am in the mood to organize! I have wanted to organize the new babies room for some time now, but there was this HUGE foam pad rolled up in the closet. I finally got the husbeast to move it, so I can get down to business. I don't know about you, but I seem to be "nesting" much sooner with this baby then I was with the first. I am a little bored with being pregnant, and could have the baby tomorrow and be happy! LOL I am just impatient I guess! I still have 13 weeks to go! :P Anyway, see you tomorrow with a freebie! Yippies!