I have a new kit in the stores today.
Do you or some one you know love winter and snow? Shred is a great kit for the skiier, snowboarder, or lodge sitter! Full of cute original elements and doodles this kit is perfect for all sorts of winter fun! Kit includes 10 patterned pape
rs, 8 solids, upper and lower alpha and 44 Elements including:
-Original Doodles- hat, mittens, gloves, snowboard, boots, ski poles and tree
-6 Brads and buttons
- 2 Clips
-3 Flowers-2 Frames
- 1 Leaf
-4 Ribbons
- 2 Signs
- 1 Ski Lodge
- 2 Snow Drifts
- 3 Snow Scatters
- 1 String
- 1 Trim

Here is some eye candy from my wonderful CT
Juli-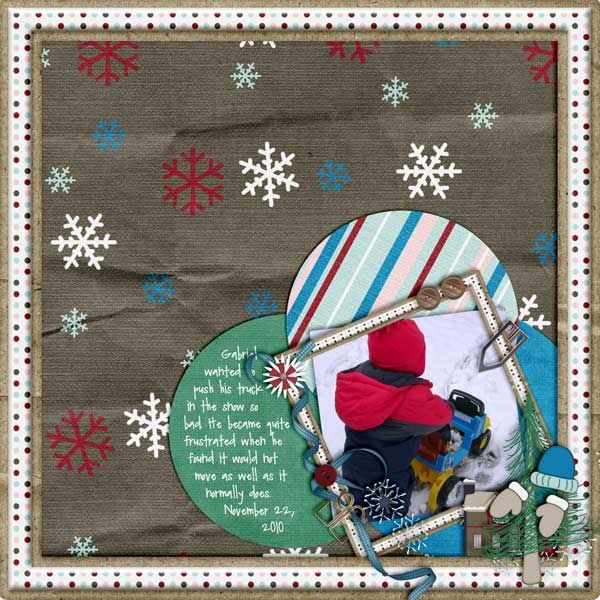 Beth-
Kathy
Christie-
Megan-
Simona- Can't believe all the snow!
Manda-
And Mine. I have to say, I really like how my LO turned out. And I hardly ever scrap with my own kits!
Here is what she looks like- Fun huh? tons of original doodles! Check Shred out at
DSS
or
GS
And because I love ya {and I forgot to put skis in the original kit} here is a free add on! Get it
HERE